Mirror
Please add an image!
Level
Unknown edit
Item Cost
$150000
Uses
Neighboring plants grow MUCH more quickly.
Pawn Value
Unknown edit
Description
Capable of harnessing and unleashing severe concentrations of light energy. Not for the faint of heart.
A Mirror reduces the growing time of adjacent plants by 50%.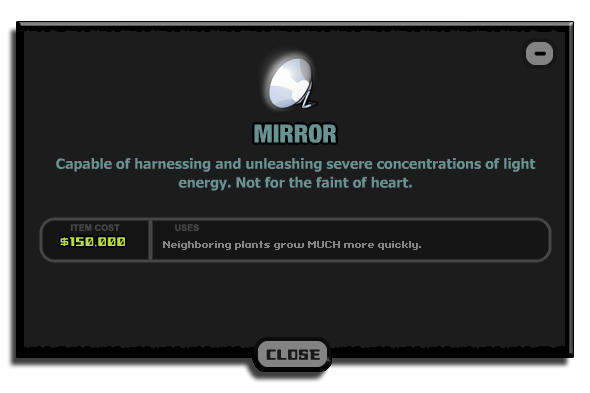 Unlocked at level 16